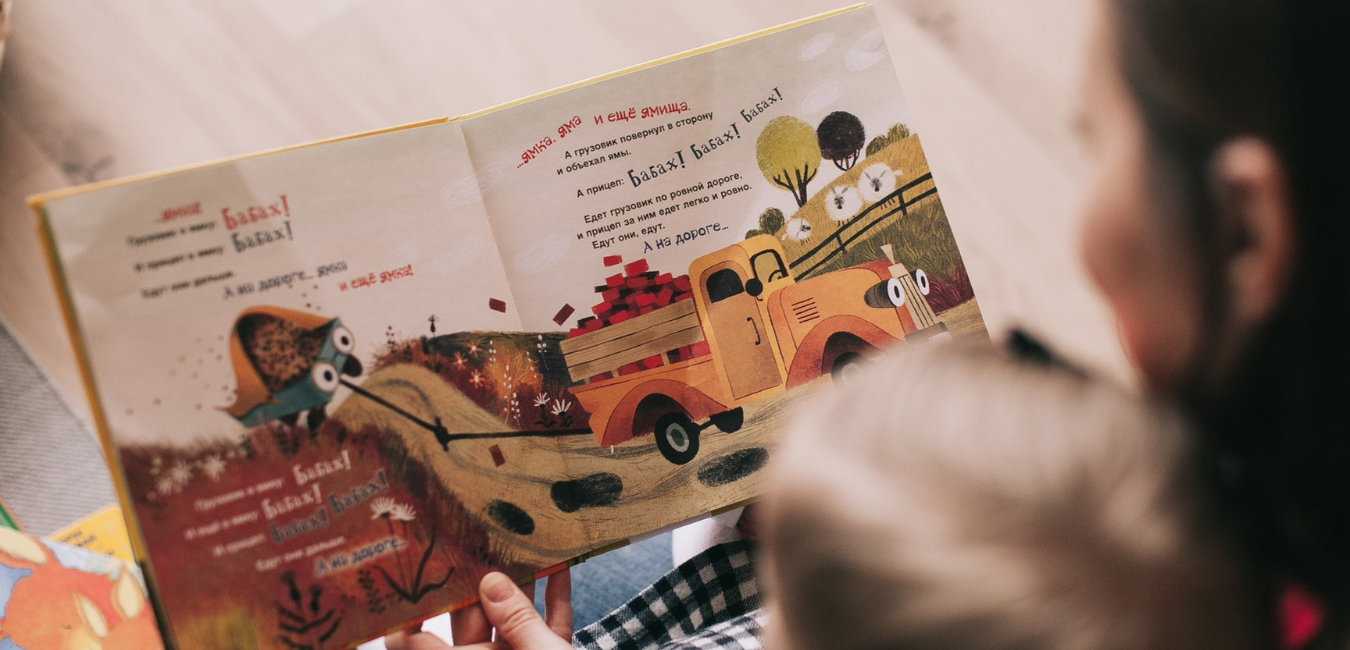 New parents are curious & excited at the same time to know what they should be teaching or doing at home. Queries range from what topics should I start at home? Can we teach numbers, shapes, colors, alphabets etc.? Some even learn about phonics from YouTube videos and make an attempt at that. We believe there are many things parents can do at home, but if there is one thing or one habit which is most effective for early child development is reading aloud to your kids or commonly known as Read Aloud.
The benefits of it are far reaching. It not only helps in improving listening and comprehension skills, more importantly it builds vocabulary for knowledge specially in young children. It is seen that children who have been read at home, they start school at age 4-5 with having heard more than 10,00,000 words than the children who haven't been read aloud.
Reading aloud has tremendous impact on their speech development and is noticeable in infants as well. It helps improving the phonological awareness (phonics- study of sound), essentially understanding the sounds of their language and how they go together. This makes it easy for them to pronounce and utter words which they find difficult otherwise.

It works the same way rhymes do- making them aware of alliterations and rhythm and helps them noticing them later in their school and other surroundings.
It's a great way for parents to bond and spend quality time with their children. It can develop into a lovely bed time routine which helps calm the child and let them know its time to sleep. It is the one of the most effective ways to develop a love for reading which is more important then developing specific literacy skills.
The manner of doing it is also important. It should not appear as a task. It is more important that the child should have positive experiences and memories with reading to develop a lasting love for books. Parents can enact different characters with lot of energy and emotions to create an immersive storytelling experience. While reading you can encourage your child to read aloud with you (older children). Also one should reread the same book many times for the children to understand. Familiar books and characters also calm the child.
Reading aloud can be done by both the parents, the diversity in voice, tempo and reading style help engage the child and makes it interesting. We are sure the above would truly help in making them the most confident and competent readers they possibly can be. Do share your reading experiences with us.